High Country History, Hiking and Baking
Top-Selling Books by Local Authors
"Mary Ellen Gilliland's fast-paced and lively stories of gold rush outlaws, madams and desperadoes make great historical reading."
Rick Hague, President, Summit Historical Society
"The book is as full of riches as Summit County was full of gold. The book is worth reading as Colorado history and worth owning for all those interested in Summit County. 'Gold is where you find it' and you can find almost everything about the Summit County gold rush in the pages of this book."
Louisa Arps, Colorado Historian, The Rocky Mountain News
"SUMMIT is a wonderful mix of history and folklore. It will stir the imaginations of those unfamiliar with Summit County history."
Sandra Dallas, Author, The Denver Post
"Mrs. Gilliland has produced a pioneer work to which historians and other writers interested in Colorado's past will refer for many years."
Liston E. Leyendecker, CO State University, The Summit Historical Society
"The Vail Hiker is the bestselling summer book in the Vail Valley."
Linda Wertheimer, NPR
"A must have resource for hiking."
The Denver Post
"We call it the Summit County bible. Everyone should have one on their coffee table."
The Next Page Bookstore, Frisco, CO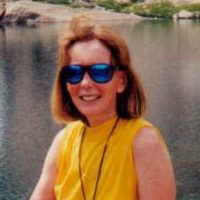 Mary Ellen Gilliland is the author of 11 books and more than 200 magazine and newspaper articles. A seasoned researcher and punchy writer, she's one of Summit County, Colorado's most renowned historians, with five books on the 1800s mining mecca. Gilliland is a former New York City magazine editor who has lived in the Colorado mountains since 1969.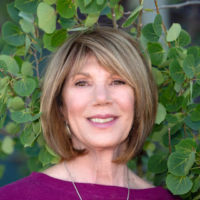 Vera Dawson has been living, hiking and baking in the high country for more than 20 years. She now calls Summit County, CO and Taos, NM home. She contributes bi-monthly high altitude baking columns to mountain town newspapers, and teaches high altitude baking classes for Colorado Mountain College.